Current Newsletter:

Newsletter Archives:

Newsletter References:
AAPM Newsletter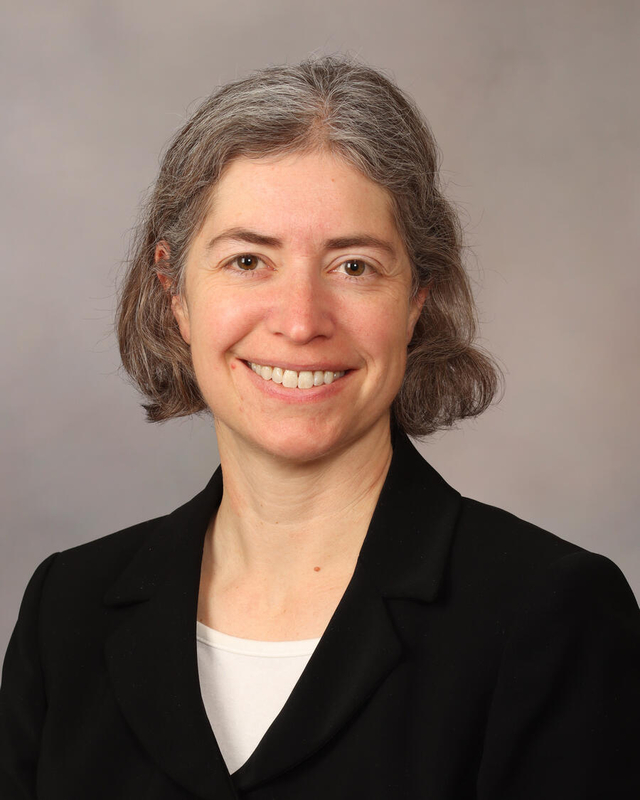 The AAPM Newsletter is a bi-monthly electronic publication focusing on AAPM activities and items of interest to medical physicists. The Newsletter serves as a platform for AAPM members to share effective medical physics practices; report on emerging trends; highlight the diversity of the field; spotlight important physics research; and is the primary source for AAPM working groups, subcommittees, and officers to provide updates to the AAPM membership.
AAPM encourages its members to submit items of interest, including article suggestions and photographs, to the Editor for consideration whenever possible. The Newsletter Editorial Board will consider submissions related to the field of medical physics from non-members on a case-by-case basis. Moreover, a limited number of AAPM non-profit and corporate affiliate advertisements are included in each edition of the AAPM Newsletter, providing readers with timely information on essential products, services, and events.
For additional information about the AAPM Corporate Affiliate Newsletter Advertising specifications, please click here.
The Editor reviews all advertisements and submissions to be considered for publication.
AAPM Headquarters
Nancy Vazquez, Programs Manager
1631 Prince Street
Alexandria, VA 22314
(571) 298-1236
newsletter@aapm.org
Jennifer Pursley, PhD, Editor
Medical Physicist
Massachusetts General Hospital
Department of Radiation Oncology
55 Fruit Street
Boston, MA 02114
617-643-8273
jpursley@mgh.harvard.edu
General Report Guidelines:
Submissions: To keep all reports uniform, we kindly request that submissions be made through a QuestionPro portal and are formatted as outlined below.
Report Format:

New for 2022! Report submissions should not exceed 1,500 words. The Newsletter Editor will review all submissions and may request that reports exceeding the 1,500-word limit be edited.
When including a person's name in your report, please include their academic degree suffix. Please do not include punctuation.
Single space after the punctuation of each sentence.



Photos, artwork, charts/graphs: The submission of supplemental material as a separate file is highly encouraged. Please include a caption with each supplementary file.


Sidebar content: The Newsletter team includes text in a "sidebar" of each report to draw the reader's attention. If there is content that you feel is important and worthy of highlighting (additional or already included in your report), please include that with your submission.


2022 Article submission deadline schedule is as follows:
Issue
Deadline for Receipt
QuestionPro Portal Link – Submit Your Report Here
Supplemental File(s) – Dropbox Upload Link
Available
January/February
December 3
Submission Closed
Submission Closed
week of
January 3
March/April
February 4
Submission Closed
Submission Closed
week of
February 28
May/June
April 1
Submission Closed
Submission Closed
week of
May 2
July/August
June 3
(pre Annual Meeting issue)
Submission Closed
Submission Closed
week of
July 4
September/October
August 5
(post Annual Meeting issue)
Submission Closed
Submission Closed
week of
September 5
November/December
October 7
Submit November/December Report
Upload Supplemental Files Nov/Dec
week of
October 31
(PDFs unless otherwise indicated)
2022 Newsletters (Volume 47)

Jan/Feb (V.47 No. 1)
Available in PDF viewer

Highlight from Volume 1:
Equity, Diversity and Inclusion Committee Report


Mar/Apr (V.47 No. 2)
Available in PDF viewer

Highlight from Volume 2:
Report on IMRT Quality Assurance Meeting


May/June (V.47 No. 3)
Available in PDF viewer

Highlight from Volume 3:
Special Interest Feature: Women's Professional Subcommittee


July/August (V.47 No.4)
Available in PDF viewer

Highlight from Volume 4:
Special Interest Feature: Students & Trainees Subcommittee


September/October (V.47 No.5)
Available in PDF viewer

Highlight from Volume 5:
Special Interest Feature: Equity, Diversity, and Inclusion


November/December (V.47 No.6)
Available week of October 31



2021 Newsletters (Volume 46)

Jan/Feb (V.46 No. 1)
Available in PDF viewer

Highlight from Volume 1:
Imaging Medical Physics Code 76145 Effective January 1, 2021


Mar/Apr (V.46 No. 2)
Available in PDF viewer

Highlight from Volume 2:
AAPM/CRCPD/MITA Joint Statement on FDA Guidance


May/June (V.46 No. 3)
Available in PDF viewer

Highlight from Volume 3:
Special Interest Feature: Women's Professional Subcommittee


July/August (V.46 No.4)
Available in PDF viewer

Highlight from Volume 4:
Research Spotlight

September/October (V.46 No.5)
Available in PDF viewer

Highlight from Volume 5:
Education Council Report

November/December (V.46 No.6)
Available in PDF viewer

Highlight from Volume 6:
MIDRC Subcommittee Report


2020 Newsletters (Volume 45)

Jan/Feb (V.45 No. 1)
Available in PDF viewer

Highlight from Volume 1:
Special Interest Feature: Students and Trainees Subcommittee


Mar/Apr (V.45 No. 2)
Available in PDF viewer

Highlight from Volume 2:
Annual Meeting Subcommittee Report


May/June (V.45 No.3)
Available in PDF viewer

Highlight from Volume 3:
Special Interest Feature: COVID-19


July/August (V.45 No.4)
Available in PDF viewer

Highlight from Volume 4:
Special Interest Feature: 2020 Joint AAPM|COMP Virtual Meeting


September/October (V.45 No.5)
Available in PDF viewer
Highlight from Volume 4:
Special Interest Feature: Women's Professional Subcommittee

November/December (V.45 No.6)
Available in PDF viewer
Highlight from Volume 4:
Special Interest Feature: Education Council



2019 Newsletters (Volume 44)

Jan/Feb (V.44 No. 1)
Available in PDF viewer or HTML

Highlight from Volume 1:
How to Prepare to Apply for and Take Board Exams
From the New Professionals Subcommittee and Professional Mentorship Working Group


Mar/Apr (V.44 No. 2)
Available in PDF viewer or HTML

Highlight from Volume 2:
Where Do My Membership Dues Dollars Go?
Mahadevappa Mahesh, PhD | Baltimore, MD
May/June (V.44 No.3)
Available in PDF viewer or HTML

Highlight from Volume 3:
The Importance of Diversity in Medical Physics
Jennifer Pursley | PhD, Boston, MA and Laura Cervino, PhD | San Diego, CA
July/August (V.44 No.4)
Available in PDF viewer or HTML

Highlight from Volume 4:
Small doses of medical physics is always good for you
Alison Roth, MS | Madison, WI


September/October (V.44 No.5)
Available in PDF viewer

Highlight from Volume 5:
Special Interest Feature: AAPM Position Statement on the Use of Patient Gonadal and Fetal Shielding (PP-32A)
Opinion and Letter to the Editor


November/December (V.44 No.6)
Available in PDF viewer

Highlight from Volume 6:
Special Interest Feature: Women's Professional Subcommittee


2018 Newsletters (Volume 43)

Jan/Feb (V.43 No. 1)
Available in PDF viewer or HTML
Mar/Apr (V.43 No. 2)
Available in PDF viewer or HTML
May/June (V.43 No.3)
Available in PDF viewer or HTML
July/August (V.43 No.4)
Available in PDF viewer or HTML
September/October (V.43 No.5)
Available in PDF viewer or HTML
November/December (V.43 No.6)
Available in PDF viewer or HTML
2017 Newsletters (Volume 42)

Jan/Feb (V.42 No. 1)
Available in PDF viewer
Mar/Apr (V.42 No. 2)
Available in PDF viewer
May/June (V.42 No.3)
Available in PDF viewer
July/August (V.42 No.4)
Available in PDF viewer
September/October (V.42 No.5)
Available in HTML
November/December (V.42 No.6)
Available in HTML
2016 Newsletters (Volume 41)

Jan/Feb (V.41 No. 1)
Available in PDF viewer
Mar/Apr (V.41 No. 2)
Available in PDF viewer
May/June (V.41 No.3)
Available in PDF viewer
July/August (V.41 No.4)
Available in PDF viewer
September/October (V.41 No.5)
Available in PDF viewer
November/December (V.41 No.6)
Available in PDF viewer
2015 Newsletters (Volume 40)

Jan/Feb (V.40 No. 1)
Available in PDF viewer
Mar/Apr (V.40 No. 2)
Available in PDF viewer
May/June (V.40 No.3)
Available in PDF viewer
July/August (V.40 No.4)
Available in PDF viewer
September/October (V.40 No.5)
Available in PDF viewer
November/December (V.40 No.6)
Available in PDF viewer
2014 Newsletters (Volume 39)

Jan/Feb (V.39 No. 1)
Available in PDF viewer
Mar/Apr (V.39 No. 2)
Available in PDF viewer
May/June (V.39 No.3)
Available in PDF viewer
July/August (V.39 No.4)
Available in PDF viewer
September/October (V.39 No.5)
Available in PDF viewer
November/December (V.39 No.6)
Available in PDF viewer
2013 Newsletters (Volume 38)

Jan/Feb (V.38 No. 1)
Available in PDF viewer
Mar/Apr (V.38 No. 2)
Available in PDF viewer
May/June (V.38 No.3)
Available in PDF viewer
July/August (V.38 No.4)
Available in PDF viewer
September/October (V.38 No.5)
Available in PDF viewer
November/December (V.38 No.6)
Available in PDF viewer
2012 Newsletters (Volume 37)

Jan/Feb (V.37 No. 1)
Available in PDF viewer
Mar/Apr (V.37 No. 2)
Available in PDF viewer
May/June (V.37 No.3)
Available in PDF viewer
July/August (V.37 No.4)
Available in PDF viewer
September/October (V.37 No.5)
Available in PDF viewer
November/December (V.37 No.6)
Available in PDF viewer
2011 Newsletters (Volume 36)

Jan/Feb (V.36 No. 1)
Available in PDF viewer
Mar/Apr (V.36 No. 2)
Available in PDF viewer
May/June (V.36 No.3)
Available in PDF viewer
July/August (V.36 No.4)
Available in PDF viewer
September/October (V.36 No.5)
Available in PDF viewer
November/December (V.36 No.6)
Available in PDF viewer
2010 Newsletters (Volume 35)

Jan/Feb (V.35 No. 1)
Available in PDF viewer
Mar/Apr (V.35 No. 2)
Available in PDF viewer
May/June (V.35 No.3)
Available in PDF viewer
July/August (V.35 No.4)
Available in PDF viewer
September/October (V.35 No.5)
Available in PDF viewer
November/December (V.35 No.6)
Available in PDF viewer
2009 Newsletters (Volume 34)

Jan/Feb (V.34 No. 1)
Available in PDF viewer
Mar/Apr (V.34 No. 2)
Available in PDF viewer
May/June (V.34 No.3)
Available in PDF viewer
July/August (V.34 No.4)
Available in PDF viewer
September/October (V.34 No.5)
Available in PDF viewer
November/December (V.34 No.6)
Available in PDF viewer
2008 Newsletters (Volume 33)

Jan/Feb (V.33 No. 1)
Available in PDF viewer
Mar/Apr (V.33 No. 2)
Available in PDF viewer
May/June (V.33 No.3)
Available in PDF viewer
July/August (V.33 No.4)
Available in PDF viewer
September/October (V.33 No.5)
Available in PDF viewer
November/December (V.33 No.6)
Available in PDF viewer
References
2007 Newsletters (Volume 32)

Jan/Feb (V.32 No. 1)
Available in PDF viewer
Mar/Apr (V.32 No. 2)
Available in PDF viewer
May/June (V.32 No.3)
Available in PDF viewer
July/August (V.32 No.4)
Available in PDF viewer
September/October (V.32 No.5)
Available in PDF viewer
November/December (V.32 No.6)
Available in PDF viewer
2006 Newsletters (Volume 31)

Jan/Feb (V.31 No. 1)
Available in PDF viewer
Mar/Apr (V.31 No. 2)
Available in PDF viewer
May/June (V.31 No.3)
Available in PDF viewer
July/August (V.31 No.4)
Available in PDF viewer
September/October (V.31 No.5)
Available in PDF viewer
November/December (V.31 No.6)
Available in PDF viewer
2005 Newsletters (Volume 30)

Jan/Feb (V.30 No. 1)
Available in PDF viewer
Mar/Apr (V.30 No. 2)
Available in PDF viewer
May/June (V.30 No.3)
Available in PDF viewer
July/August (V.30 No.4)
Available in PDF viewer
September/October (V.30 No.5)
Available in PDF viewer
November/December (V.30 No.6)
Available in PDF viewer
2004 Newsletters (Volume 29)

Jan/Feb (V.29 No. 1)
Available in PDF viewer
Mar/Apr (V.29 No. 2)
Available in PDF viewer
May/June (V.29 No.3)
Available in PDF viewer
July/August (V.29 No.4)
Available in PDF viewer
September/October (V.29 No.5)
Available in PDF viewer
November/December (V.29 No.6)
Available in PDF viewer
2003 Newsletters (Volume 28)

Jan/Feb (V.28 No. 1)
Available in PDF viewer
Mar/Apr (V.28 No. 2)
Available in PDF viewer
May/June (V.28 No.3)
Available in PDF viewer
July/August (V.28 No.4)
Available in PDF viewer
September/October (V.28 No.5)
Available in PDF viewer
November/December (V.28 No.6)
Available in PDF viewer
2002 Newsletters (Volume 27)

Jan/Feb (V.27 No. 1)
Available in PDF viewer
Mar/Apr (V.27 No. 2)
Available in PDF viewer
May/June (V.27 No.3)
Available in PDF viewer
July/August (V.27 No.4)
Available in PDF viewer
September/October (V.27 No.5)
Available in PDF viewer
November/December (V.27 No.6)
Available in PDF viewer
2001 Newsletters (Volume 26)

Jan/Feb (V.26 No. 1)
Available in PDF viewer
Mar/Apr (V.26 No. 2)
Available in PDF viewer
May/June (V.26 No.3)
Available in PDF viewer
July/August (V.26 No.4)
Available in PDF viewer
September/October (V.26 No.5)
Available in PDF viewer
November/December (V.26 No.6)
Available in PDF viewer
2000 Newsletters (Volume 25)

Jan/Feb (V.25 No. 1)
Available in PDF viewer
Mar/Apr (V.25 No. 2)
Available in PDF viewer
May/June (V.25 No.3)
Available in PDF viewer
July/August (V.25 No.4)
Available in PDF viewer
September/October (V.25 No.5)
Available in PDF viewer
November/December (V.25 No.6)
Available in PDF viewer
1999 Newsletters (Volume 24)

Jan/Feb (V.24 No. 1)
Available in PDF viewer
Mar/Apr (V.24 No. 2)
Available in PDF viewer
May/June (V.24 No.3)
Available in PDF viewer
July/August (V.24 No.4)
Available in PDF viewer
September/October (V.24 No.5)
Available in PDF viewer
November/December (V.24 No.6)
Available in PDF viewer
1998 Newsletters (Volume 23)

Jan/Feb (V.23 No. 1)
Available in PDF viewer
Mar/Apr (V.23 No. 2)
Available in PDF viewer
May/June (V.23 No.3)
Available in PDF viewer
July/August (V.23 No.4)
Available in PDF viewer
September/October (V.23 No.5)
Available in PDF viewer
November/December (V.23 No.6)
Available in PDF viewer